Better Days EP now available
posted on 12-10-2020
Our first EP 'Better Days' from back in 2006 is now available on all streaming platforms.

About time, eh?!


---
Sour (acoustic Isolation Sessions)
posted on 2-10-2020
In a world challenged by COVID-19, social distancing, polarization, economic recession and uncertainty, Meltshifter brings you: -SOUR- a quarantine made video semi-acoustic song about lost love, regret, anger, resignation, depression and acceptance, pending their first full blown album.
---
Lagwagon Day!
posted on 16-5-2020
In honor of "Lagwagon day" Meltshifter recorded an acoustic cover of Lagwagon's May 16.
---
Recording vocals
posted on 15-4-2019
We're still alive!

In the coming months we are recording the vocals for the album! Hopefully it's finished around christmas 2023 ;-)

- Meltshifter
---
Meltshifter is currently recording the new album
posted on 19-2-2015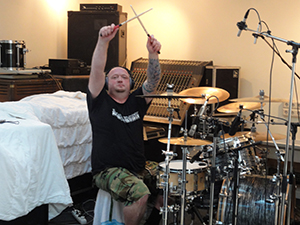 The album will consist of 17 tracks, including two re-recorded songs from our EP 'Better Days' and also two covers.
Check in the meantime our facebook!

- Meltshifter